The Great NZ Sausage Competition 2020
December 6, 2020
Keen to support industry events and up-and-coming talent within the food industry Mark was pleased to be asked to participate in the Retail Meat NZ Great NZ Sausage Competition.
"As one of the Judging Panel and I was impressed by the high standard of entries and the innovative flavour combinations. I have been involved as judge for a number of years and it is fantastic to see this continued recognition for New Zealand's butchers and sausage producers. We are incredibly fortunate to have talented professionals in the industry and you should feel very proud of your achievement" said Mark.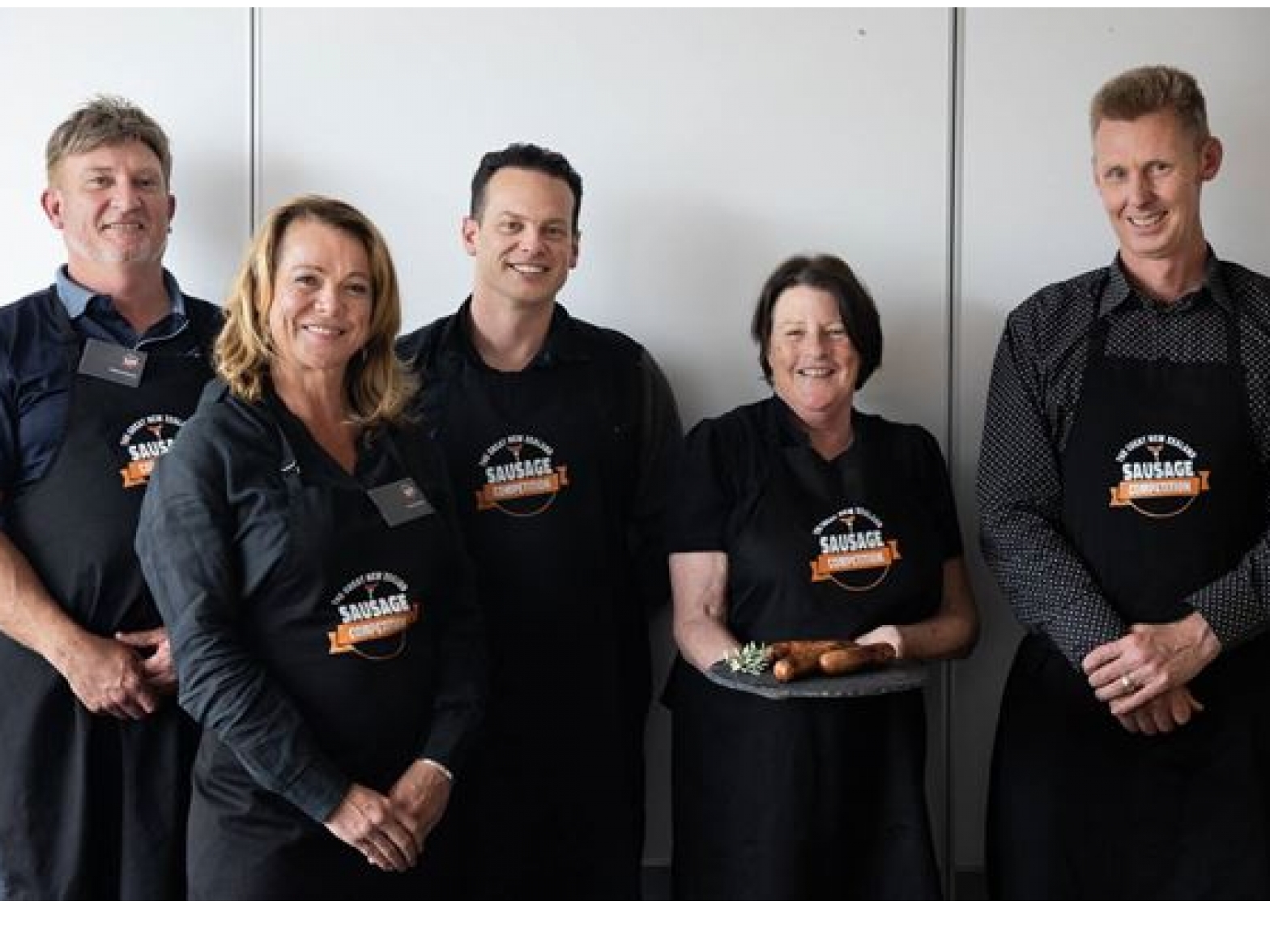 The judging process takes place over 5 days and with a record 605 entries from 99 retailers, it is a testament to how loved the humble sausage is in New Zealand. During the category judging, each entry was judged by three judges (one being a butcher), in both uncooked and cooked form. Consistency of judging was key, with the same panel of judges judging each category.
Grey Lynn Butchers took out the 2020 Supreme Award winner with their Isterband – a traditional Swedish sausage. According to organisers, the judges were unanimous that the winning sausage had all the qualities they were looking for, including the best taste and texture.
At Rollex Group we source and promote butchery equipment to suit an extensive range of food processing needs. In butchery we supply quality long lasting brands, predominately from Europe including: Kolbe bandsaws and mincers, Webomatic vacpackers, Bizerba tenderisers and slicers, Talsa sausage fillers and an extensive range of overwrapping and tray sealing options.