Our aim is to bring innovative, category leading products to the New Zealand market. Whilst supplying an international range of products Rollex Group is 100% kiwi owned and operated business.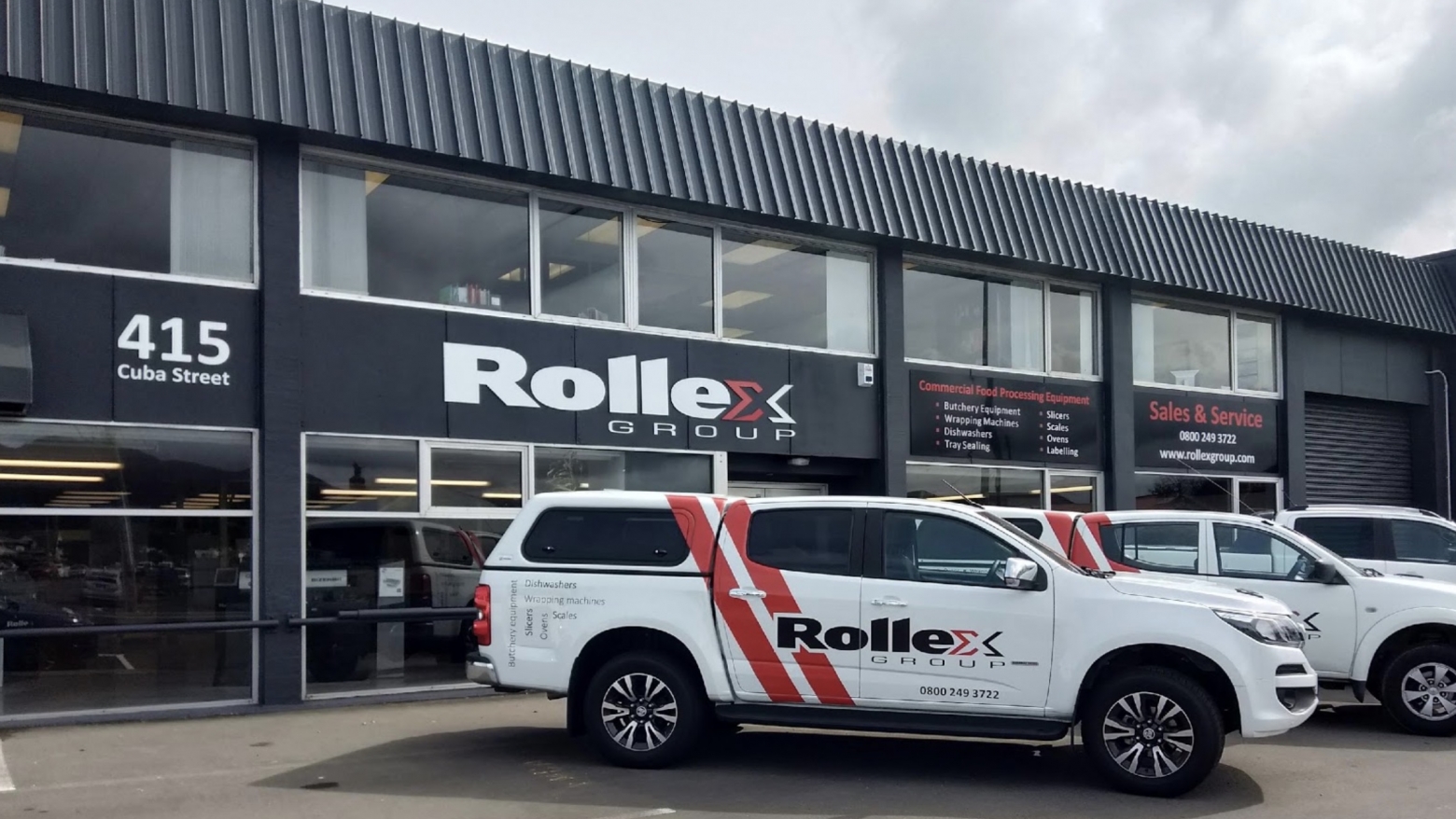 Established in 1990, Rollex Group supply a comprehensive range of equipment from leading European manufacturers for supply to the retail, food, supermarket, aged care and commercial markets including:
Food preparation and slicing equipment
Commercial and bakery ovens
Dishwashers and specialist glass washers
Cleaning and disinfection technology
Wrappers and stretch film
Butchery and meat processing machinery
A wide variety of retail and industrial scale systems
Weighing and labelling equipment
Whilst a comprehensive range, we are also able to source speciality machines when required. Our key customers include 95% of all supermarkets in New Zealand, food processing companies including Inghams, Turks, Premier Beehive, Tulsi and smaller boutique butcheries, service clubs and the hospitality industry.