eWater teams with Rollex Group in NZ
February 24, 2023
eWater Systems, a leading provider of sustainable cleaning and infection control solutions, is proud to announce its partnership with Rollex Group NZ, who will now serve as the exclusive distributor for eWater products in New Zealand. The move recognizes the growing demand for sustainable and non-toxic products and reflects eWater Systems' mission to empower organisations to reduce their reliance on toxic chemical consumables for a sustainable and healthier future.
"We are thrilled to be partnering with Rollex Group NZ to bring eWater to the New Zealand market," said Phil Gregory, eWater Systems Founder. "eWater has experienced significant growth in interest for our sustainable cleaning and infection control products since COVID-19 and we are confident that Rollex Group NZ will be a strong partner in meeting the increasing demand."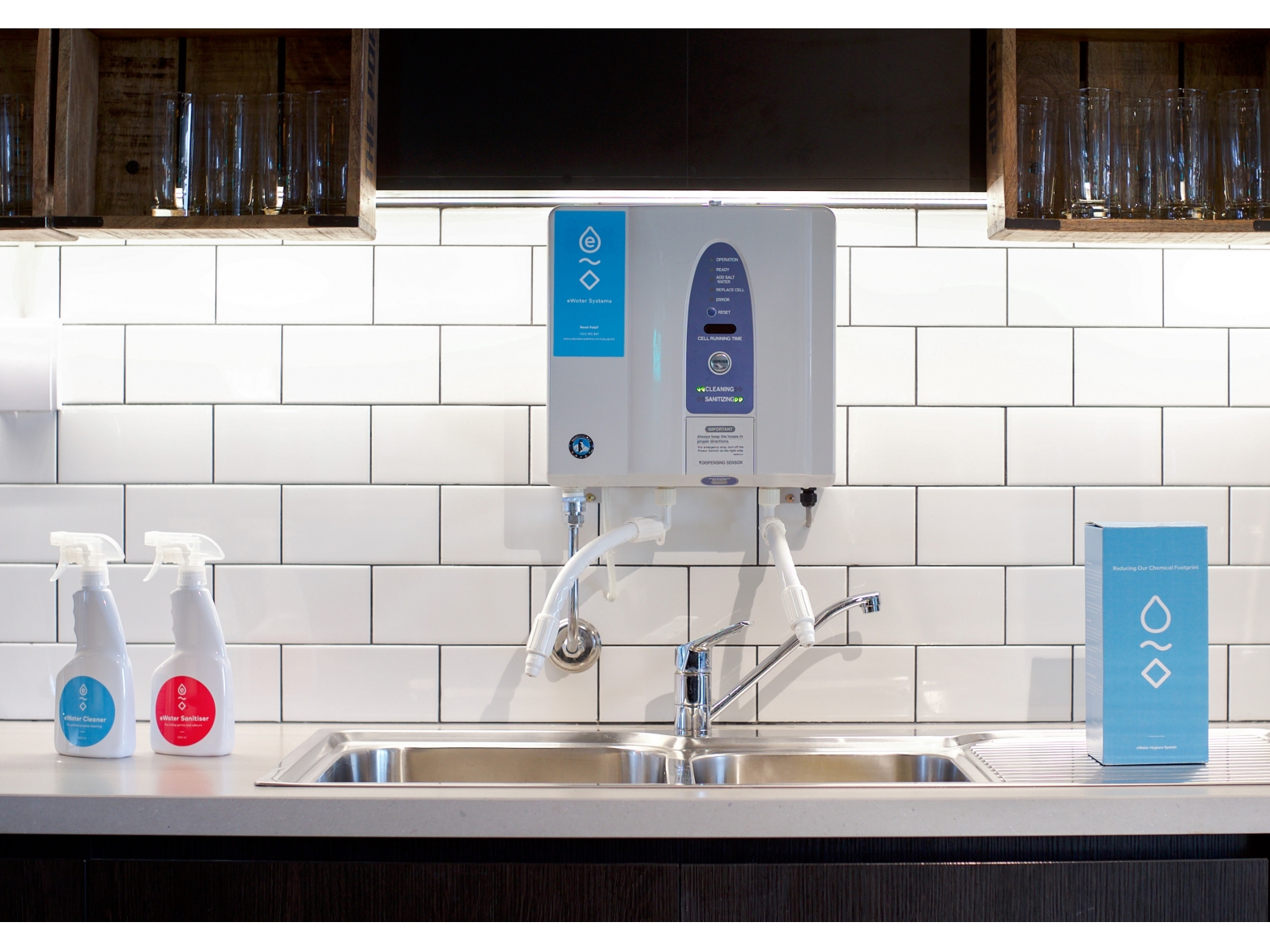 Rob Laurie, Rollex Group NZ Managing Director, added, "We are excited to be working with eWater Systems and to bring their unique and high-performance environmental solutions to the New Zealand market."
eWater onsite generation systems utilise electrolysis technology to generate sustainable cleaning and infection control solutions, removing the need for traditional chemical consumables and single use plastics. The solutions produced are HACCP and Organic Certified for food safe applications and registered by the Australian Therapeutic Goods Administration (TGA) as a commercial grade disinfectant, proven to kill COVID-19.
eWater is currently used throughout Australia and countless hospitals, aged care providers, restaurants, bars & hotels, production facilities, retailers and corporate offices among their growing customer list. The first sites are already operational in New Zealand with Woolworths NZ and the Christchurch Convention Centre (Te Pae) both using eWater for cleaning, food safety and infection control applications.